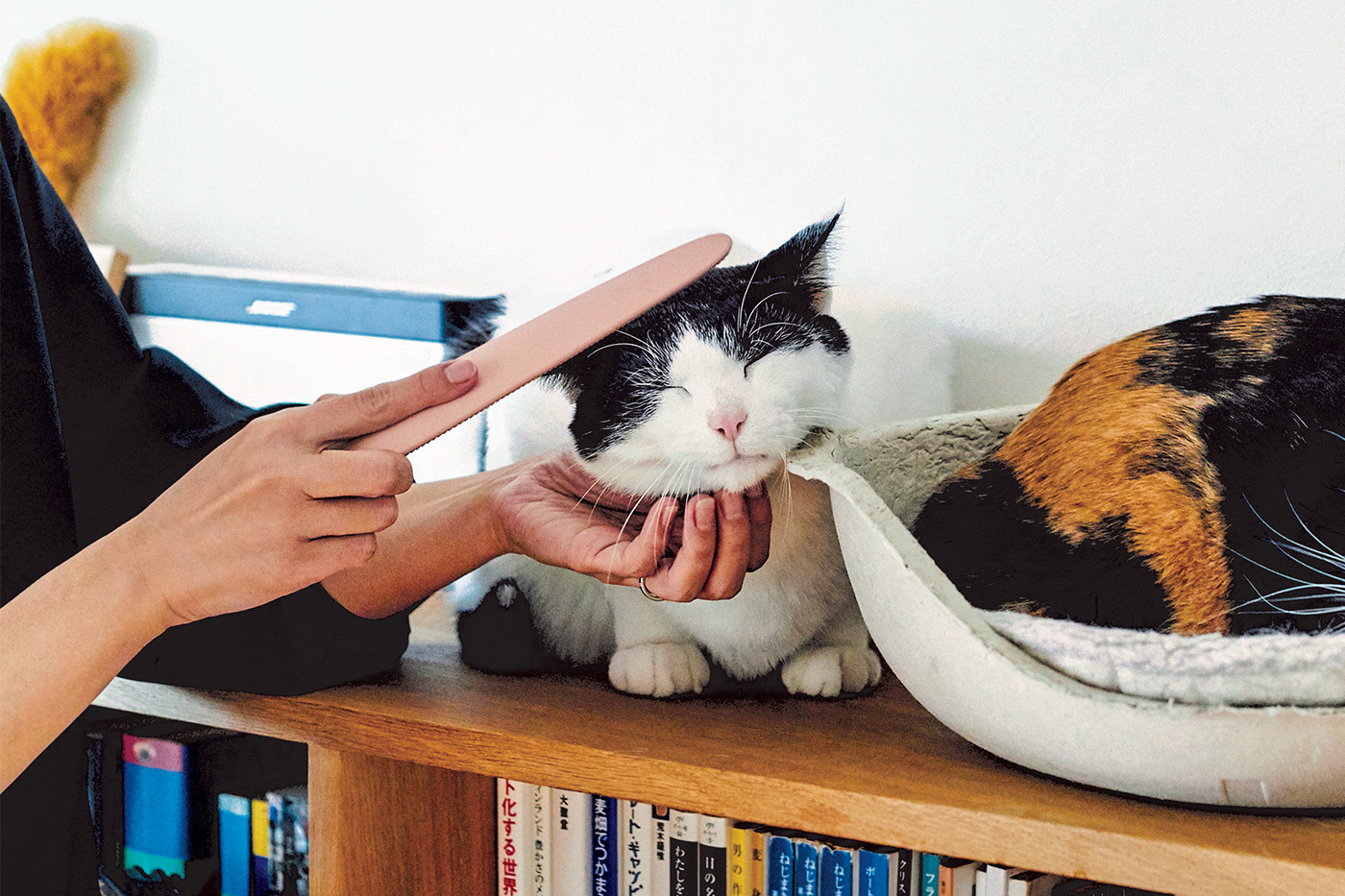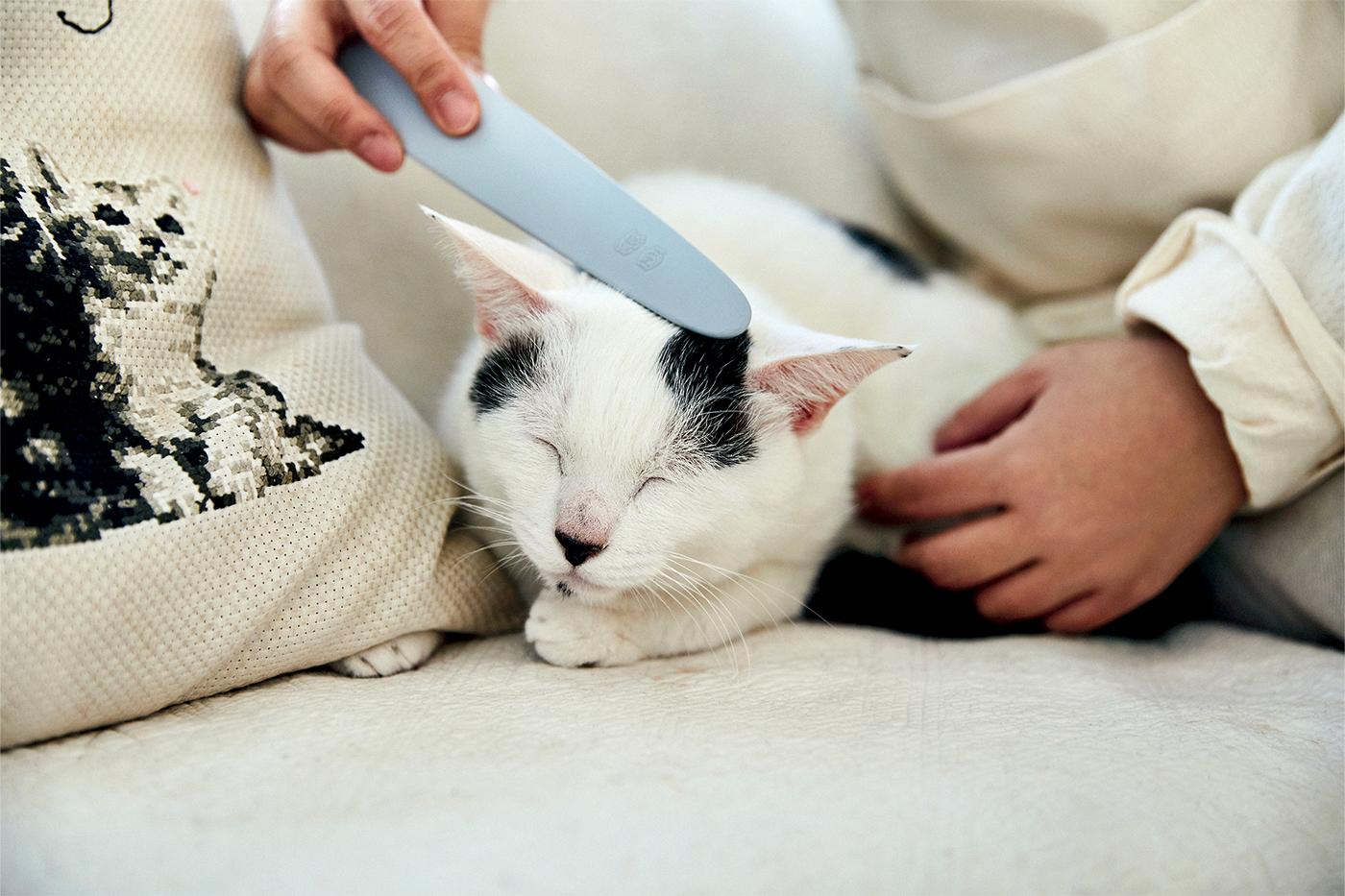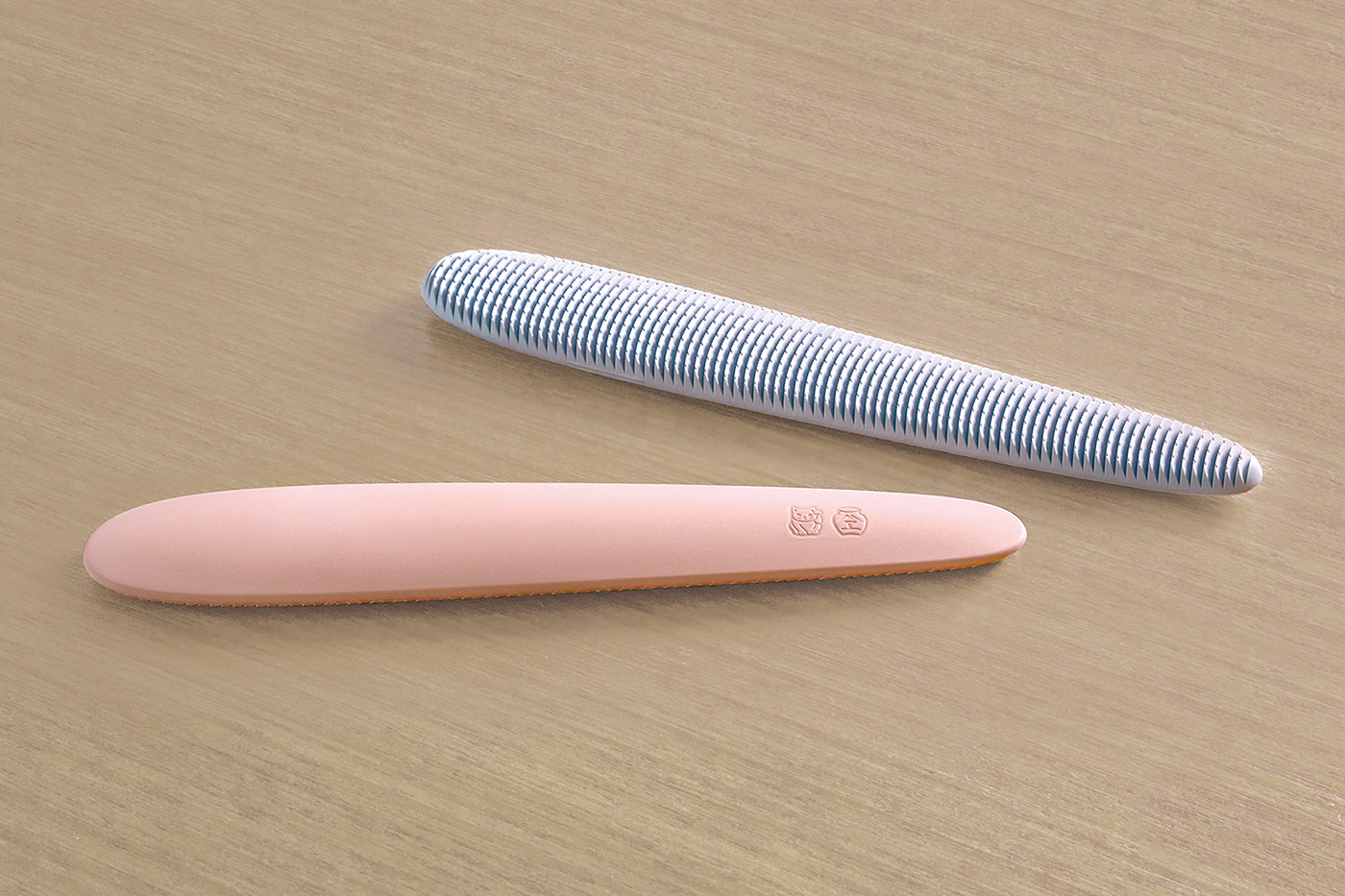 Nekojasuri Cat Groomer
Wataoka co., Ltd. (Hiroshima)
"Nekojasuri" is a cat groomer produced using Japan's traditional file manufacturing technology. The town of Nigata in Kure City, Hiroshima Prefecture, is known for "Nigata Yasuri" file manufacturing and boasts a 95% share of the national production.
A yasuri file, which is a manual tool used in various scenes in Japanese industry, such as for grinding fine details and dimensioning wood and metal as well as removing small rust. Its origin said to date back to the 1800s at the end of the Edo period (1603-1868). Founded by a swordsmith, Wataoka has been manufacturing yasuri files in Nigata since 1890. There were about 90 file manufacturers at its peak, but the availability of cheap imported products has led to a significant decrease in demand and the number of manufacturers has dwindled to about 10 today.
With the aim of passing down the high skills and craftsmanship cultivated over the years to future generations, Wataoka's sixth-generation female successor has joined the company and is participating in the development of various products that match modern lifestyles, while utilizing the traditional techniques of the artisans who have been dedicated to making tools for many years.
Nekojasuri was a sudden inspiration. One day, Ms. Wataoka brought home a prototype of a peeling file for cooking and casually tried it on her cat while playing. Seeing the cat swoon with pleasure as she stroked sparked the idea for the product.
Cats have very coarse tongues which serve like a brush when grooming themselves. Likewise, yasuri files also have rough surfaces, which is the secret of the pleasant feeling. Based on such idea, Nekojasuri was created as a cat groomer after repeated prototyping.
Nekojasuri is a coined word combining "nekojarashi," cat's favorite toy, and "yasuri (file)." The act of grooming plays a very important role for cats, both physically and mentally, while also creating communication between cats. Through the use of Nekojasuri, the company hopes to help cats feel relaxed and secure while also helping the cat owners build a relationship of trust between their beloved cats.