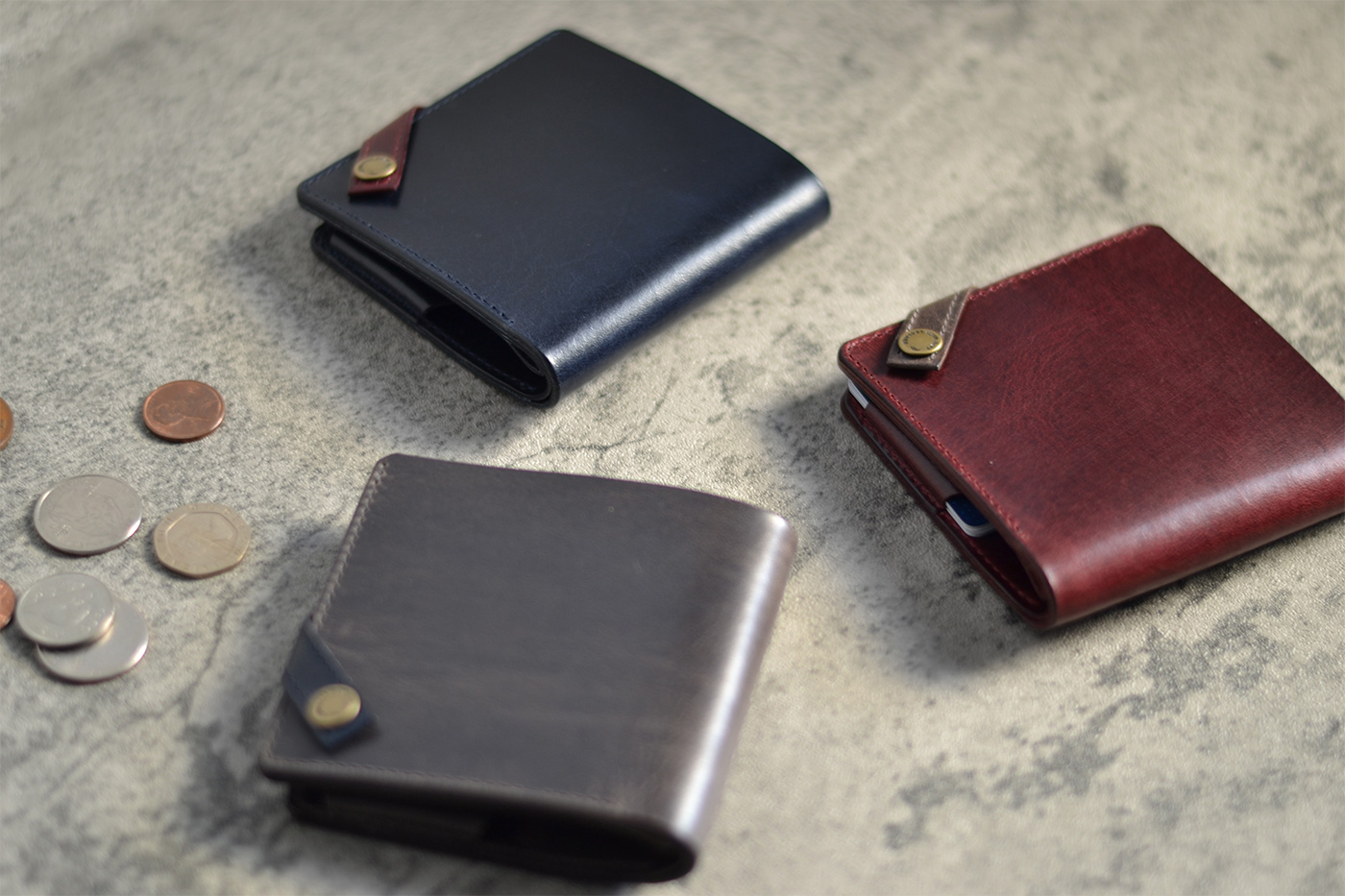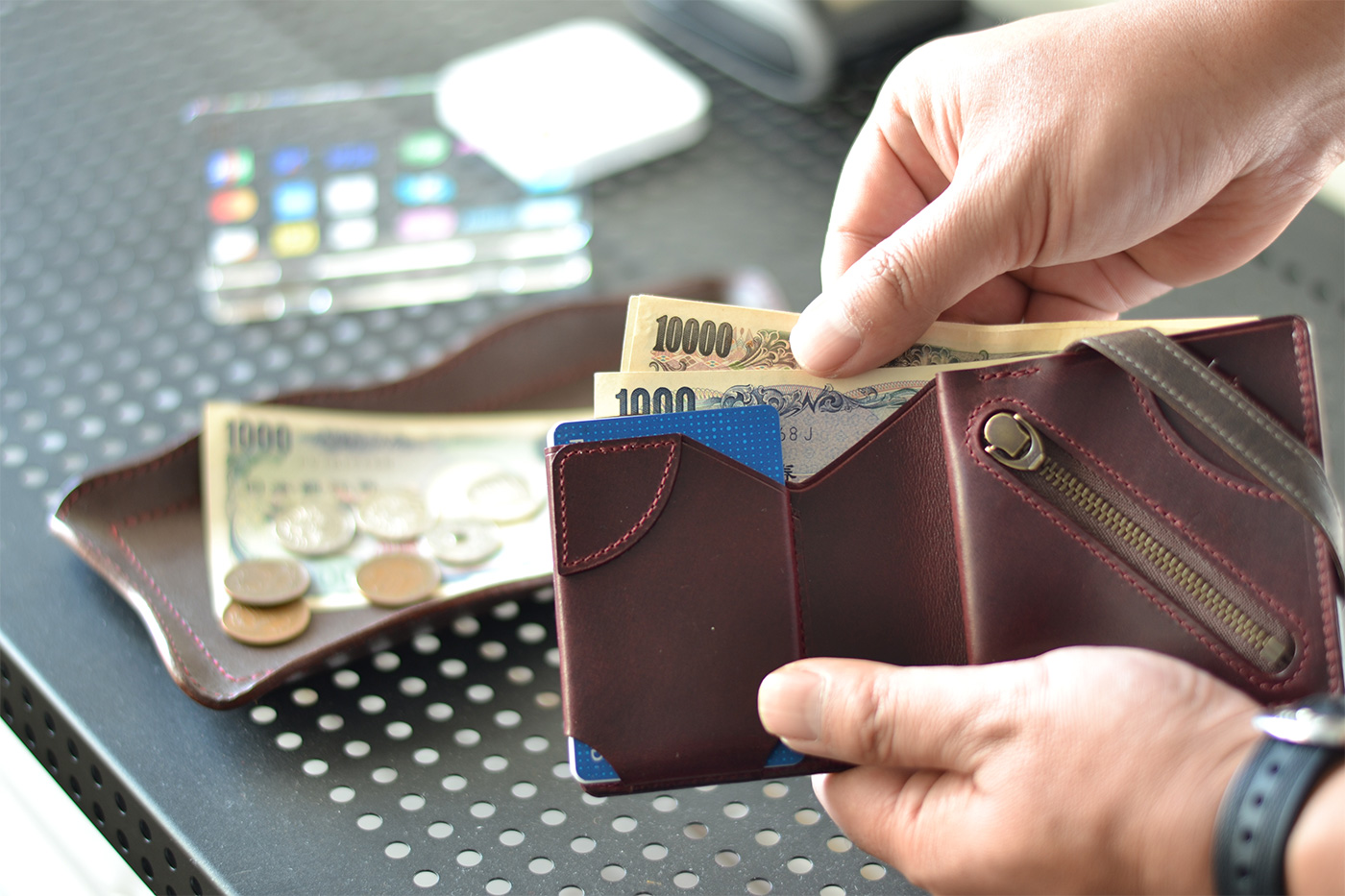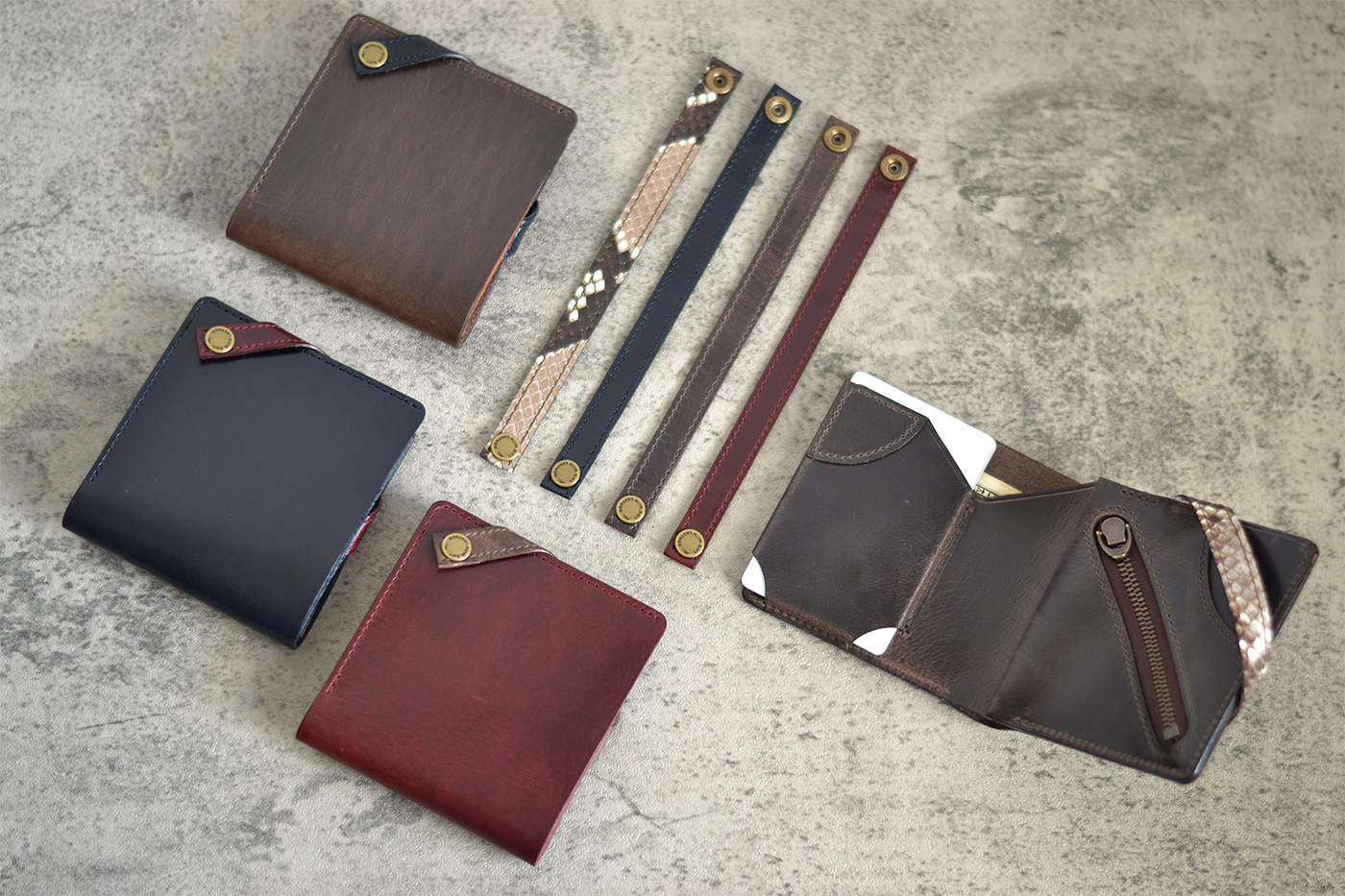 Mini Wallet Kotowari μ
Life with Leather (Chiba)
The patent-pending mini wallet made of cowhide leather has been further upgraded based on customers' feedback on Kotowari® Mini Leather Wallet, an award-winning product of Omotenashi Selection 2020. While keeping the concept of being "thin, small and easy to use," which are features required for wallets in the cashless society today, the patent-pending "corner strap™" has been now made removable upon requests from many customers. The corner strap™, which is one of the key features, is a single straight strap that serves as the flap closure while preventing cards from sliding off the wallet. It is a completely new way to fasten your wallet, which can replace a fastener or a hook. It is as easy as pulling out with a twist thanks to the flexibility of leather. Also, when you hold the wallet with the hook up, the card and coins become automatically separated by gravity, ensuring the usability of the coin case and the thinness of the wallet. For the material, vegetable oil-tanned leather from a well-established Italian tannery with over 100 years of history is used. It is an eco-friendly leather tanned with plant tannins without using any chemicals.
Life with Leather (Chiba)
2021 Award
Genre: Interior/Fashion
Award winner for two consecutive years from 2020 to 2021
Variation
Wallet: 3 colors (Navy, Graphite, Bordeaux)
Strap:
Cowhide 3 colors (Navy, Graphite, Bordeaux); Python
Price (excluding tax)
※ Please see the latest pricing and tax information on the company's home page.
Wallet JPY18,182
Strap:
Cowhide JPY2,273
Python JPY3,182
(All excluding tax)