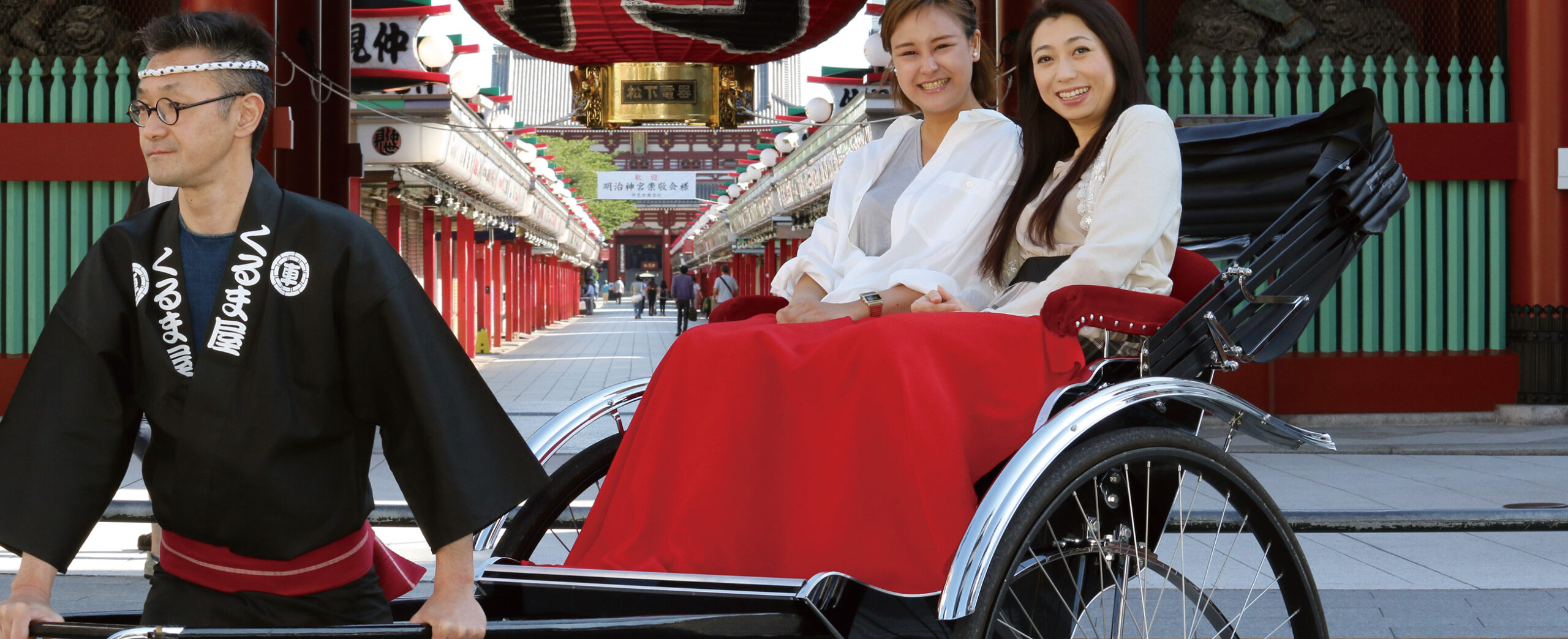 Rickshaw run on-site service
KURUMAYA Co., Ltd. (Tokyo)
The president of KURUMAYA used to pull rickshaws in Asakusa before becoming a rickshaw craftsman. Every staff member of the Company works both as a rickshaw runner and a craftsman.
Because all staff members can disassemble and assemble the rickshaw, they can carry them anywhere, offering customers the opportunity to ride rickshaws anywhere they want.
KURUMAYA can deliver a rickshaw as a surprise for a special occasion; for example, they can take a couple on their anniversary to places filled with memories such as the location where the marriage proposal was made. Those places may look little different when seen from a rickshaw, and it may let you enjoy new discoveries.
As the rickshaw runners are also craftsmen, customers' opinions can be brought directly to bear on rickshaw manufacturing. One example is the hood, which has been improved to enable a wider field of vision.
KURUMAYA Co., Ltd. (Tokyo)
2017 Award
Genre: Experiences